UP PCS 2018 Image Cropping Uploading Editing Solution. UPPSC PCS web portal is fully user friendly and interactive. If candidates face any issue related to the image correction, application form can contact us.
UP PCS 2018 Image Cropping Uploading Editing Solution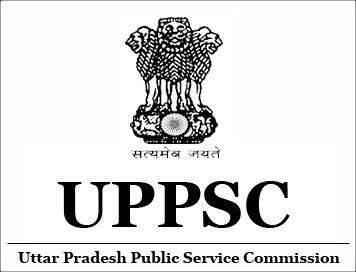 UP PCS 2018 Upload Photograph:
Upload a 3.5 cm x 4.5 cm (width x height) photograph in JPEG/JPG format with maximum pixel resolution 480 x 640 and minimum pixel resolution 240 x 320. 
UP PCS 2018 Upload Signature:
Upload a JPEG/JPG file of your signature of maximum pixel resolution 560 x 160 and minimum pixel resolution 280 x 80. Aspect ratio (width: height) has to be between 3.1586 and 4.0360.
Guide Lines for Scanning Photograph with Signature:
1.

Paste the Photo on any white paper as per the above required dimensions. Sign in the
Signature Space provided. Ensure that the signature is within the box.
2. Scan the above required size containing photograph and signature. Please do not scan
3. The entire image (of size 3.5 cm by 6.0 cm) consisting of the photo along with the
signature is required to be scanned, and stored in * .jpg, .jpeg, .gif, .tif, .png format on local
4. Ensure that the size of the scanned image is not more than 50 KB.
5. 
If the size of the file is more than 50 KB, then adjust the settings of the scanner such as
the DPI resolution, no. colours etc., during the process of scanning.
6.The application has to sign in full in the box provided. Since the signature is proof of
identify, it must be genuine and in full; initials are not sufficient. Signature in CAPITAL LETTERS is not permitted.
7. The signature must be signed only by the application and not by any other person.
8. The signature will be used to put on the Hall Ticket and wherever necessary. If the
Applicant's signature on answer script, at the time of the examination, does not match the
signature on the Hall Ticket, the applicant will be disqualified.
UP PCS 2018 uploads Images Cropping:
Right click on your images and open with photoshop.

Click on file menu, "save images and web devices" section.

Set width and height in pixel.

Save image with extension of .jpg.

Checkout the preview of image and check the size or dimension.

Now you are ready to upload the images.
Note: Contact us for resize and online upload documents. Mail me ( [email protected])