Top Books IIT JEE Main 2019 Exam Solved paper preparation materials. Here we are providing list of some best and recommended books for IIT JEE Main 2017 session. Candidates should be studied NCERT Books. Class XI and XII NCERT books physics, Chemistry, Maths books are essential for starting the IIT JEE Preparation. 
Top Books IIT JEE Main 2019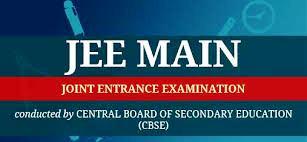 Joint Entrance Examination (JEE) is now two phases: The first phase is JEE Main and second phase is JEE Advance. IIT JEE Examination managed and conducted by Central Board of Secondary Education (CBSE).
Top Books IIT JEE Main 2019 preparation:
Best books for Organic Inorganic Chemistry:
Concepts of organic chemistry (M.S Chauhan)

Numerical Chemistry (P.Bahadur)

Organic Chemistry (Bahal & Bahal)

Organic Chemistry (Arihant Prakashan)

Organic  and Inorganic Chemistry (O.P Tandon) 

Concise Inorganic Chemistry ( J.D Lee)

NCERT Book Chemistry Class XI and XII
Best books for Physics:
Problems in Physics (A.A Pinsky)

Element of Dynamics and Dynamics of a Particle & of Rigid Bodies (S.L Loney)

Concept of Physics Volume I & II (H.C Verma)

Fundamentals of Physics (Halliday, Resnick & Walker)

NCERT Book Chemistry Class XI and XII

Aptitude Test Problems in Physics (Krotov)
 Best books for Physical Chemistry:
NCERT Chemistry XI, XII

IIT JEE Chemistry (O.P Agarwal)

University Chemistry (Bruce H. Mahan)

Physical and Numerical Chemistry (P.Bahadur)

Physical chemistry (O.P Tandon)

Numerical Chemistry (R.C Mukharjee)
Best books for Mathematics:
Trigonometry and Geometry (S.L Loney)

Differential Calculus (A Das Gupta)

Problems in Calculus of One Variable (I.A Maron)

Co-Ordinate geometry (S.L.Loney)

Higher Algebra (Hall Knight)

Maths XI & XII (R.D Sharma)

IIT Mathematics (M.L Khanna)

NCERT Book Chemistry Class XI and XII
Click here to read full detail of IIT JEE Main 2018