NEET Telangana State Counselling 2019. Telangana State Medical Counselling MBBS BDS 2019 Application Registration. Telangana MBBS and BDS Admission 2019 will be based on NEET UG 2019 Scores as per the order of Supreme Court of India. 
NEET Telangana State Counselling 2019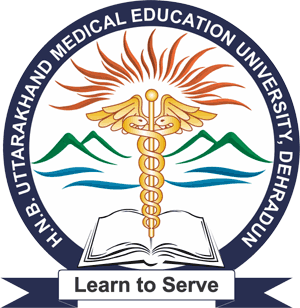 NEET State Quota admission in Medical and Dental Graduate Courses (M.B.B.S and B.D.S.) for the academic session 2019.
NEET Telangana State Counselling 2019 Dates:
Events
Dates

Online Application 

Registration starts from

July 2019

Online Application Ends

July  2019

First Round of Counselling

Choice Filling by candidates for First round of Counselling

End of August  2019

Declaration of Merit List  

September 2019

Data Processing 

September 2019

Declaration of Result

September 2019

Last date of Joining the allotted college

September 2019
NEET Telangana State Counselling 2019:
Visit the official site and click on apply option.

The candidates need to enter their name, DOB, category, NEET 2019 Roll Number, Father's Name, Domicile, NEET UG 2019 Rank.

Upload photographs and signature as per give specification.

Now, candidates need to make the online payment of Application Fees through Debit Card/Credit Card/Net Banking.

The candidates must choose their Colleges to reference out of the medical and dental colleges and lock their Preference.
Number of College:
Name
State
Name & Address of
Medical College 
University Name
Management of College
Year of Inception of College

Telangana

Apollo Institute of Medical Sciences and Research, Hyderabad

NTR University of Health Sciences, VijayWada

Trust

2012

100

Telangana

Mallareddy Medical College for Women's, Hyderabad

NTR University of Health Sciences, VijayWada

Society

2013

0

Telangana

Bhaskar Medical College, Yenkapally

NTR University of Health Sciences, VijayWada

Trust

2005

150

Telangana

Kamineni Academy of Medical Sciences & Research Center, Hyderabad

NTR University of Health Sciences, VijayWada

Private

2013

150

Telangana

Malla Reddy Institute of Medical Sciences, Hyderabad

NTR University of Health Sciences, VijayWada

Society

2012

0

Telangana

Chalmeda Anand Rao Institute Of Medical Sciences, Karimnagar

NTR University of Health Sciences, VijayWada

Trust

2003

150

Telangana

Mamata Medical College, Khammam

NTR University of Health Sciences, VijayWada

Trust

1998

150

Telangana

Kamineni Institute of Medical Sciences, Narketpally

NTR University of Health Sciences, VijayWada

Trust

1999

200

Telangana

Deccan College of Medical Sciences, Hyderabad

NTR University of Health Sciences, VijayWada

Trust

1985

150

Telangana

Shadan Institute of Medical Sciences, Research Centre and Teaching Hospital, Peerancheru

NTR University of Health Sciences, VijayWada

Society

2005

150

Telangana

Mediciti Institute Of Medical Sciences, Ghanpur

NTR University of Health Sciences, VijayWada

Trust

2001

100

Telangana

S V S Medical College, Mehboobnagar

NTR University of Health Sciences, VijayWada

Trust

1999

150

Telangana

Dr. VRK Womens Medical College, Aziznagar

NTR University of Health Sciences, VijayWada

Trust

2010

0

Telangana

MNR Medical College & Hospital, Sangareddy

NTR University of Health Sciences, VijayWada

Trust

2002

100

Telangana

Gandhi Medical College, Secunderabad

NTR University of Health Sciences, VijayWada

Govt.

1954

200

Telangana

Rajiv Gandhi Institute of Medical Sciences, adilabad

NTR University of Health Sciences, VijayWada

Govt.

2008

100

Telangana

Osmania Medical College, Hyderabad

NTR University of Health Sciences, VijayWada

Govt.

1946

250

Telangana

Government Medical College, Nizamabad

NTR University of Health Sciences, VijayWada

Govt.

2013

100

Telangana

Prathima Institute Of Medical Sciences, Karimnagar

NTR University of Health Sciences, VijayWada

Trust

2001

200

Telangana

Kakatiya Medical College, Wrangal

NTR University of Health Sciences, VijayWada

Govt.

1959

200

Documents required at the time of Counselling:
High School (Class 10th ) certificate as proof of DOB
Intermediate (Class 12th ) marks statement

Domicile certificate (if applicable)

NEET UG 2019 Score card (compulsory)

Defence Personnel Ward (DPW) certificate issued by competent authority (Paramilitary, CRPF ,ITBP, BSF etc are not eligible under DPW category) (if applicable)

Caste / Freedom Fighter FF/ PH Certificate (if applicable)

Debit card or credit card for online fee payment confirmation page.

Photographs (same as uploaded in NEET 2019 application form)