NDA Helpline Number 2019 Correction Enquiry details. The UPSC (Union Public Service Commission) is the organizing authority which holds the NDA (stands for National Defence Academy) entrance examination every year. It conducts entrance examination two times per year. The NDA exam is taking place for admission to Army, Navy and Air force. In this examination, all applicants have a great opportunity to join the Indian Army. Those applicants applying for the examination they have some major query and some minor difficulty.
NDA Helpline Number 2019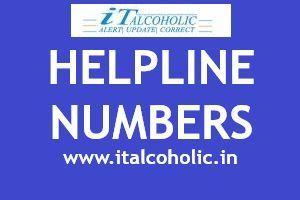 Here through this post, we are provided with all the necessary details about the NDA Helpline numbers. With the help of this post, candidates can also check how to check NDA Helpline numbers or some other details. Those who have any difficulty or query must read this post.
About the NDA Exam:
In the Joining Indian Defence Forces as a young officer are everyone's dream. It justifies a lot to become defence personnel & serve the nation with a lot of pride. The NDA is one of the supreme gateways to Indian Defence Forces. It is one of the most important iconic institutions which offers the world's best military education. With the sincere effort of our experts, here through this post, we are to help you to achieve success in the NDA exam & accomplish your life goal.
The NDA Exam is the national level entrance examination by the UPSC twice year name as NDA and NA Examination I and NDA and NA Examination II.
How to check NDA Helpline Number 2019?
All applicants those who have query and difficulty must visit the official site of authority.

After visiting the site, all find the link "Helpline"

After this, click on the link and read all the information carefully

Then after this helpline page will appear on your computer screen

Then after this contact on the given number and solve your query

All candidates can also get all necessary details about the NDA Helpline Number

The direct NDA Helpline number link will be declared same here on this page
NDA Helpline Number 2019 Contact Address Details:
UPSC's Facilitation




Counter near Gate 'C' 

Phone number: 011-23385271/011-23381125/011-23098543

Note: Call on working days between 10.00 hours. and 17.00 hours.
Websites:
upsconline.nic.in

www.upsc.gov.in

careerairforce.nic.in
Address of SSB Center: Directorate General of Recruiting, Army HQ, West Block-III, R.K.Puram, New Delhi – 110 066.
Phone No. 26175473
Email ID: [email protected]