MTV Supermodel Of the Year 2020 Audition Venue Dates Started. MTV Supermodel of the Year requires mentally and physically strong Participants to participate in various tasks. 13 weeks, 15 faces and only 1 goal. Interested and eligible candidates can apply online. Here we are providing the full details about the MTV Supermodel Of the Year 2020 Audition. 
MTV Supermodel Of the Year 2020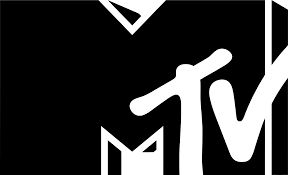 The Registration for MTV Supermodel 2019 Registration has been closed
Eligibility
Must be Indian.

If foreign nationals have all required permissions such as work permits, visas, statutory registration documents, etc from relevant authorities as may be required to enable them to legally participate in the Audition. 

No Upper age limit. 

The minimum age limit is 18yrs above. 

Valid email address and contact number to Viacom18 when required;

The Participant agrees that he/she will be required to submit all valid proofs of name/ age/ address/ nationality/citizenship/work permits/visas and/or any other document if and as may be required by Viacom18 from time to time.
Required Documents:
Proof of Nationality

Proof of Address

Proof of Date of Birth

Recent photographs
How to Apply Online MTV Supermodel Of the Year 2020 Audition:
Access is below given the link to apply.

Fill all mandatory details such as name, DOB, age, height, city, Description of self, Description of any commercial or Editorial work, photo shot and 1,2 and 3. 

Please ensure your image is less than 2MB and in one of the following formats: jpeg, png.

Must be upload catwalk video.

Upload video (Do you think you have what it takes to be a supermodel? Answer a simple question and upload your video – Why do you think you should be on Supermodel of the Year?).

Video Size must be less than 50 MB.

Review all the details.

Submit and get the registration number.

All details must be correct and valid. 
Click here for 2020 Registration Now
Important Dates:
Online Registration: November 2020

 Last Date of Registration: Nov 2020