KV School Admission 2019: Kendriya Vidyalaya, Dehradun is located in the heart of the city catering to the educational needs of the kids of defence personnel, Central Government. employees, autonomous bodies, state Government employees and even the unemployed local people. The school has all kinds of facilities, an educational institution can aspire for. The teachers in KV are a class by themselves.
KV School Admission 2019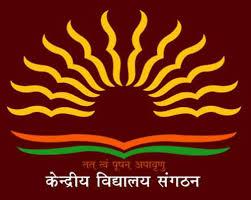 Online Application will starts from March 2019.
Facilities:
The Vidyalaya has 12 Class rooms besides the following infrastructure facilities:
Library

Science Laboratory

Computer Lab

Social Science Dept.

SUPW Dept.

Audio Visual Aids

Music Dept.

Sports Dept.

Co-curricular Activities

Extra Activities like Yoga, Music, Art, Dance, Drama, Debate, Public Speaking etc.
Phone No.: 0135-2761334
Fax No.: 0135- 2762876  
Medium: English
Board: CBSE
School Type: Dayscholar
Average Students in Class : 35 
Average Fees: Monthly
Classes: 1st to 12th
Admission Opens: After board Exam. 
Dehradun Branches:
KV FIR : www.kvfri.org/

KV ITBP: www.kvitbpddn.net

KV ONGC: www.kvongcddn.net/

KV No.1: www.kv1hbkddn.org

KV Upper camp : www.kvuppercamp.edu.in

KV OLF: www.kvolf.in
KV School Admission 2019 Application Process:
Admission notification will be issued at official site or local newspaper.

The Admission is done on the basis of merit list.

The admissions are provided from the month of April-May month.

Parents are required to collect the admission form from the school.

Then they must fill all their details in it.

Also they are needed to attach all the documents in the same.