ITI helpline 2019 Contact Number Helpdesk Email ID Details. ITI course which is popularly known by the name of Industrial Training Institutes nowadays is in trend. A number of applicants apply for the ITI Admissions in all the different Indian states. There are several trades and courses which an applicant can choose in the ITI Admissions.
ITI helpline 2019 Contact Details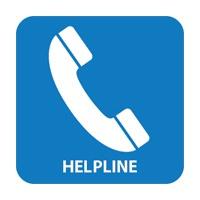 The applicants who have applied for the ITI Admissions 2019 in different Indian states must know the Helpline details of the same in order to use it in the case of having any kind of difficulty or any query. Thus here we have provided the Helpline details of the ITI's of India.
ITI Helpline 2019 Details:
Assam ITI Helpline:
Phone No.: 0361-2637959 0361-2600088
Andhra Pradesh ITI Helpline:
Phone(s): 040-23221191/23222692
Email Id: [email protected]
Bihar ITI Helpline:
Contact no: 0612-2220230, 0612-2225387
Chhattisgarh ITI Helpline:
Shri Vivek Acharya – 0771 – 2331331, Email ID: [email protected]
Delhi ITI Helpline:
ITI, Pusa, New Delhi
Phone no. 25841477, 25842833
Email Id: [email protected]
Goa ITI Helpline:
Tel. No: 0832-2437059
Fax. No.: 0832-2437060
Email Id: [email protected], [email protected]
Haryana ITI Helpline:
Contact No. – 0172-2701321, 0172-2703190
Fax: 0172- 2701229
Email Id: [email protected]
Himachal Pradesh ITI Helpline:
Phone Number (s): 01892-222662, 01892-229054
Fax: 1892-229055
Email: [email protected]
Jharkhand ITI Helpline:
Phone : +91-651-6999170/71
e-mail : [email protected]
Karnataka ITI Helpline:
Phone: 25189100
Fax: 26647150
E-mail ID: [email protected]   
Kerala ITI Helpline:
Email: [email protected]
Ph: 0471 – 2303856
Madhya Pradesh ITI Helpline:
Phone no: 0755-4019400
Fax:  0755 4019000
Maharashtra ITI Helpline:
Phone: 22620603 / 22620604 / 22620293
Fax: 22659235 / 22675628
Email: [email protected]
Odisha ITI Helpline:
Phone No:0671-2301061,
Fax – 0671-2301961
Email:[email protected]
Rajasthan ITI Helpline:
Phone no.: 0291-2434395,
Fax: 0291-2430398
Email: [email protected], [email protected]
Tamil Nadu ITI Helpline:
Phone No: 044-22501002 / 22501006 / 22500900
Email Id: [email protected]
Telangana ITI Helpline:
Landline: 040 23221705                   
Email ID: [email protected]         
Helpline: +91 79979 73363
Uttar Pradesh ITI Helpline:
Phone no.: 0522-2237782
Uttarakhand ITI Helpline:
TELE FAX: 01332-266370
West Bengal ITI Helpline:
Mobile No.: 8902023401, 8902024401, 8902025401
Landline: 033 – 23247541/43/44
(Toll Free – 1800-345-5177)