CTET Helpline 2020 Contact Numbers Helpdesk Email ID Details. Central Board of Secondary Education, Delhi is going to conduct the Central Teacher Eligibility Test (CTET) Exam 2020 as per the guidelines laid down by MHRD (Ministry of Human Resource Development), Govt. of India.
CTET Helpline 2020 Contact Details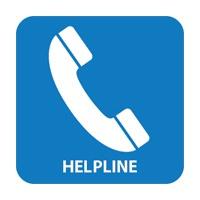 Earlier the exam of CTET used to be held by the CBSE board twice in a year. However, now the CBSE board has decided to conduct the CTET Exam only once a year. There are two CTET papers in this examination which are Paper-I and Paper-II.
Candidates who want to teach Classes I-V need to appear in the Paper-I whereas the candidates who want to teach the children of Class VI to VIII. As per NCTE notification, Any person who scores 60% or more in this examination will be considered as TET pass. The scorecard of TET Exam will now be valid up to a period of 2 years.
Any applicants who are going to apply for the CTET Exam which is taking place in the month of September this year must read the official notification of the same carefully. Moreover, it is important for them to have knowledge of the helpline number of the same. Thus here we have provided the Helpline details of the CTET official authority. If any of the applicants face any difficulty in filling the application form or have any kind of query then they can use this helpline number and details in order to contact the official authority and communicate with it.
Premium service for Correction, Query, and Solution
Click here for Application Correction December 2020
CTET Helpline 2019 Details:
CENTRAL TEACHER ELIGIBILITY TEST UNIT (CTET)

PS 1-2, Institutional Area, I.P. Extension,

Patparganj, Delhi – 110092

CTET
Anurag Tripathi, IRPS
Director (CTET) 
Dr. Ram Shankar
Joint Secretary (CTET) Lalit Kumar Kapil
Deputy Secretary(CTET)

 

Vinod Dialani
Deputy Secretary (IT)

 

Rakesh Sharma
Assistant Secretary(CTET)

Minni
Sr. Private Secretary to Director

Tel.  011-22235774
Fax: 011-22235775
Email: directorctet[at]gmail[dot]com Email: Tel. : 011-22235774
Email: ctet[dot]cbse[at]nic[dot]inTel: 011-22240142
Fax: 011-22240142
Email:ctet[dot]cbse[at]nic[dot]in Tel: 011-22240110
Fax: —
Email: ctet[dot]cbse[at]nic[dot]in

Tel: 011-22240107
Fax: —
Email:

Tel: 011-22240110
Fax: —
Email:ctetasc[at]gmail[dot]com
Central Teachers Eligibility Test

ANURAG TRIPATHI, IRPS

Director (CTET)

 

Tel: 011-22235774
Fax: 011-22235775Email: directorctet[at]gmail[dot]com
CBSE Toll Free Helpline No/CBSE Enquiry No:- 1800-118002