Bihar ITI Helpline Number 2019 Correction Enquiry details. Bihar ITI Course which is known as Industrial Training Institutes. The BCECEB is called Bihar Combined Entrance Competitive Examination Board is the authority to holds the entrance exam every year for the eligible candidates. There is a large number of applicants who take participate in getting admission. Those candidates who are applied for getting admission in Bihar ITI.
Bihar ITI Helpline Number 2019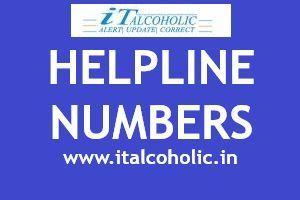 All applicants should know the Helpline details of the Bihar ITI in order to use it in the case of having any kind of difficulty or any query.  Here through this post, we provide all the necessary details about the Bihar ITI Helpline numbers or other details. All applicants must read this article for getting admission in the Bihar ITI.
Course details:
Turner

Electrician (SCVT)

Mechanist

Electronics

Motor vehicle (SCVT)

Wireman

Auto Body Repair (SCVT)

Fitter

Plumber

Electronics mechanics

ICTSM (SCTV)

Draught's man (Civil/Mechanical)

MRAC

Mechanical motor vehicle.

Mechanical Diesel Engine (SCVT)

Foundryman

Welder (SCVT)

Electronics (SCTV)

Front office assistant

Surveyor
Important Members of the Bihar Combined Entrance Competitive Examination Board:
Member, Board of Revenue, Bihar Patna: Chairman

Principal Secretary, Agriculture Department, Bihar, Patna: Member:

Principal Secretary, Health Department, Bihar, Patna: Member

Director, Indigenous Medical Education (Ayurveda), Bihar, Patna: Member Secretary

Examination controller, (BCECEB) Bihar Combined Entrance Competitive Examination Board, Patna: Special Invited

Advisor, Dr. R.P. Singh, (BCECEB) Bihar Combined Entrance Competitive Examination Board, Patna: Special Invited
How to check Bihar ITI Helpline Number 2019:
Those applicants have any kind of difficulty or any query can get Bihar ITI helpline through the official site of the authority.

Candidates find the helpline tab and click on the link

Then after this helpline page will open all candidates must read all details carefully

After this, all can contact the given numbers on the site

All candidates can also get all details of Helpline number through this post

We will provide direct link of Bihar Helpline number same here on this page
Bihar ITI Helpline Number 2019 number or Address:
Official website: bceceboard.bihar.gov.in
Helpline Tel: 0612-2220230, 0612-2225387
Address: BCECE BOARD, I.A.S. Association Building NEAR PATNA AIRPORT, PATNA – 800014, BIHAR (INDIA)